Ellen's RSVP: My Squad Contest (EllenTV.com/Squad)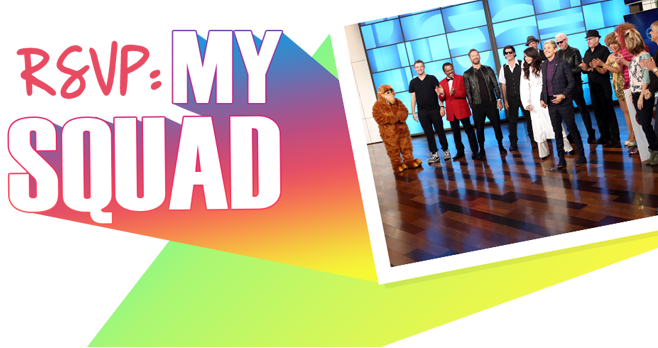 Think you and your squad should go to a taping of The Ellen DeGeneres Show? Well, we have some good news for you! Starting on January 13, visit ellentv.com/squad and register your squad for Ellen's RSVP: My Squad Contest!
You could win an all-expenses-paid trip for up to 6 people to Burbank including roundtrip economy class airfare, hotel accommodations, and tickets to a live taping of Ellen's show.
EllenTV.com/Squad: How To Play?
In order to enter Ellen's RSVP: My Squad Contest, one Contestant from each squad must go to the Ellen Contest webpage located at www.ellentv.com/squad during the Contest Period and follow the steps below:
Fill out the entry form by providing personal information for each contestant including contestant's first name, last name, e-mail address, home phone number, mailing address, and date of birth.
Check a box acknowledging that Contestant is at least 18 years of age and another box that Contestant has read and accepts the Contest's Official Rules.
Write one statement per squad of no more than approximately 2,000 characters describing why Contestant's squad should come see a taping of The Ellen DeGeneres Show and a photograph of Contestant's Squad for purposes of confirming identity and for publication in the event that Contestant wins a Prize.
Contestant's entry must be received by 11:59:59 p.m. PST on Saturday, April 1, 2017 to be eligible.
Ellen's RSVP: My Squad Contest: What Are The Rules?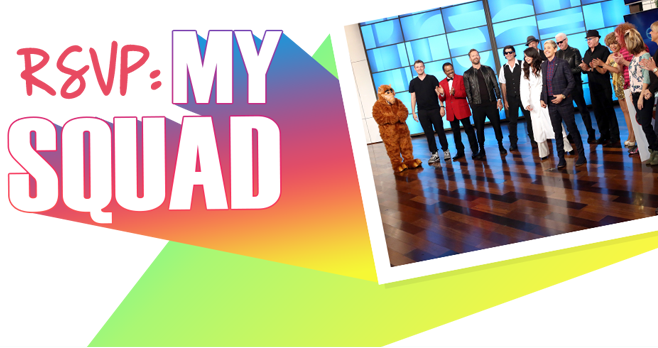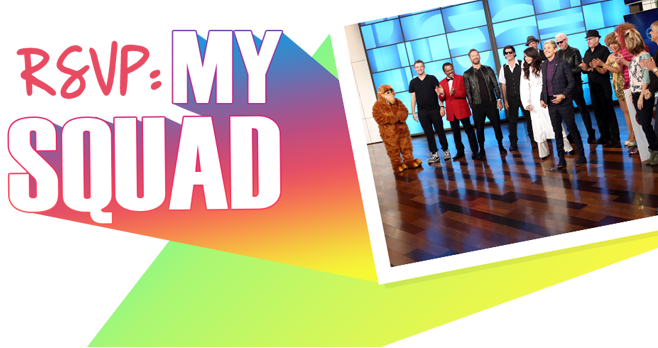 Ellen's RSVP: My Squad Contest is open to individuals who are 18 years of age or older and are a legal resident of and physically residing in one of the 50 United States or the District of Columbia (excluding Puerto Rico, Guam, American Samoa, United States territories, possessions, and protectorates, foreign based United States military installations and wherever restricted or prohibited by law) or Canada (excluding Quebec).
The Contest begins on January 13, 2017, at 6:00:00 a.m. PST and ends at 11:59:59 p.m. PST on Saturday, April 1, 2017. Limited to a maximum of one entry per Contestant during the Contest Period.
One squad will be selected on or around February 1, 2017, March 1, 2017, and April 6, 2017 for a total of 3 squads selected as winners. The total approximate retail value of all prizes is US $36,000.00
For complete details, including Official Rules, visit EllenTV.com/Squad.
Tags: Ellen Contest 2017
Leave a Comment