SweepstakesLovers Daily: JTV, Steak-Umm, Purdys Chocolatier And More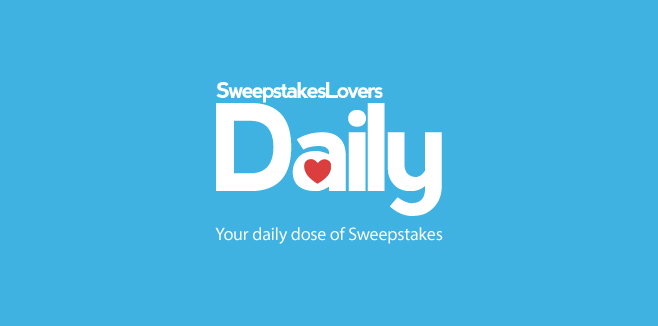 Below are some of the best online Sweepstakes we saw today.
Sweepstakes On Sweepstakes Lovers
Honda Camp Ridgeline Sweepstakes: Want to drive the all-new 2017 Honda Ridgeline before anyone else? Enter the Honda Camp Ridgeline Sweepstakes and you could win a trip to the Honda Camp Ridgeline in San Antonio, TX.
2016 Honda Classic Drive To Win Sweepstakes: Calling all golfers! Play the Honda Drive To Win game at HondaDriveToWin.Com and enter the Sweepstakes for a chance to win a trip to the 2016 Honda Classic or golf lessons at the PGA National Resort & Spa.
Sweepstakes 2016 From Around The Web
JTV Ooh La Luxe Getaway Sweepstakes
Just a few days left to enter for a chance to win a 7-night cruise with stops in Maui, Hawaii and Kauai in the JTV Ooh La Luxe Getaway Sweepstakes. Grand Prize winner will also get $2,000 cash and a $2,000 JTV shopping spree.
Steak-Umm Release Your Carnivore! PS4 Giveaway
America's favorite sliced steak Steak-Umm is giving away four Star Wars Battlefront Limited Edition PS4 Bundles. You now have four more reasons to release your carnivore. Enter today at releaseyourcarnivore.com.
Purdys Chocolatier's Charles The Easter Bunny Giveaway
This Easter, surprise your kids with Charles, a 3 feet and 26 pounds chocolate Easter bunny! For your chance to win, fill out the entry form on the Purdy's Facebook Page. Plus, post a photo of your favorite Purdy's product from their Easter Collection on Facebook, Twitter or Instagram with #PurdysEaster for bonus entries.
Sea Cuisine #ICheffedUp Instagram Sweepstakes
Kitchen fails happen. This is why Sea Cuisine wants to help you by giving one "not so lucky" cooking lover the chance to win cooking lessons in the Sea Cuisine #ICheffedUp Instagram Sweepstakes. Share your kitchen fails on Instagram for your chance to win.
Think we forgot an amazing Sweepstakes? Let us know in the comments below!
Tags: JTV Sweepstakes, Purdys Chocolatier Giveaway, Steak-Umm Giveaway, SweepstakesLovers Daily
Leave a Comment