The Ultimate List Of Taylor Swift Sweepstakes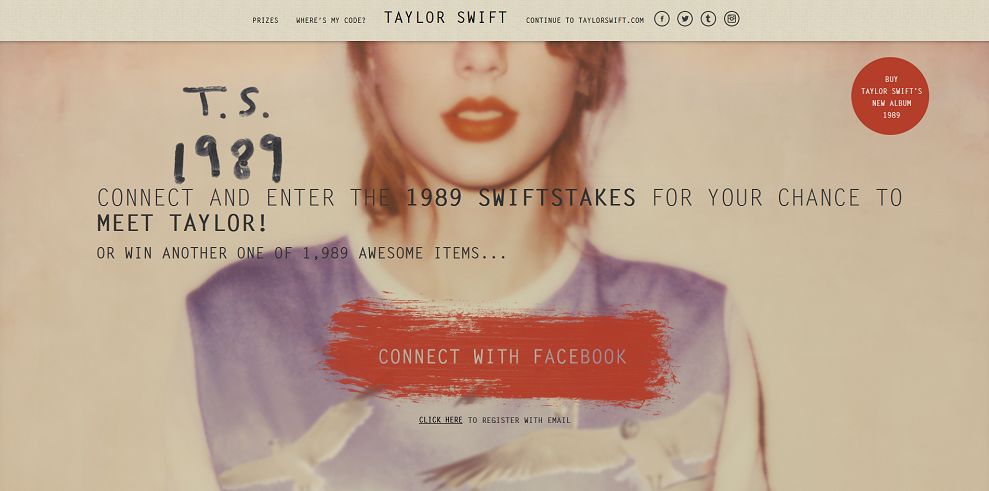 Whether you're a fan or not, today is "Taylor Swift" day. First, her new album is now in store today. Secondly, there are several sweepstakes that are giving away trips and tickets to see her in concert across the United States. And because of this, we decided to create the ultimate list of all of Taylor Swift Sweepstakes.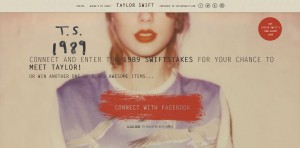 We couldn't start the list with another sweepstakes then her own one ! To enter the #1989SwiftStakes, you will need a code you can find inside the CD packaging. But you may also get a free code during the registration process. Over $150,000 in prizes including tickets, autographed pictures, Taylor Swift 1989 tote bags and Taylor Swift 1989 pick packs. This sweepstakes is definitely one for the fans.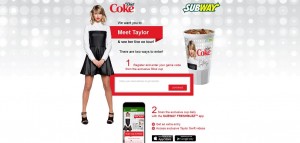 What is as exciting as listening to Taylor Swift's new album "1989" ? What about meeting her ? Go to Subway and grab an exclusive Diet Coke cup with your favorite sandwich for a chance to meet Taylor! With a total ARV of $158,240 in prizes, this is certainly the biggest sweepstakes of this list.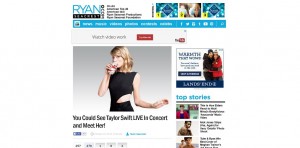 Diet Coke and Ryan Seacrest have teamed up to also offer you the chance to win a trip to see Taylor Swift on her US Tour in 2015! You even get meet and greet passes to meet Taylor Swift at the show.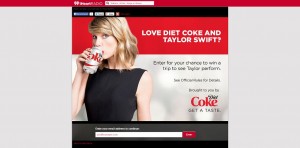 iHeartRadio, the Internet radio platform, also jumped in on October 24 with a sweepstakes to celebrate the launch of "1989". If you win, you will get to see Taylor perform at a concert in the forty-eight (48) contiguous United States in 2015.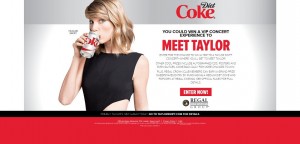 The sweepstakes sponsored by Diet Coke and Regal Cinemas is the one that last the longer by ending on January 1, 2015. You could win a VIP concert experience to meet Taylor but also Taylor Swift Swag Bags, autographed Taylor Swift photos, autographed Taylor Swift CDs and even autographed Taylor Swift guitars.
6. CMG Taylor Swift London Sweepstakes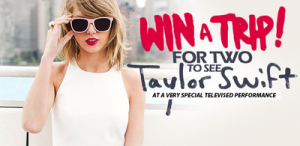 You could win a trip for 2 to London to see Taylor Swift perform her new music at a very special Televised performance! Download the Mix 96 app today to enter!
Have you heard about other Taylor Swift sweepstakes we may have missed ? Let us know in the comments !
Tags: #1989SwiftStakes, CMG Taylor Swift London Sweepstakes, Diet Coke & Regal Cinemas VIP Concert Experience Sweepstakes, Diet Coke Meet & Greet Sweepstake at Subway, iHeartRadio Taylor Swift Sweepstakes, Ryan Seacrest's Taylor Swift Flyaway Sweepstakes, Taylor Swift Sweepstakes
Leave a Comment