TCL Ultimate Gameday Upgrade Giveaway 2023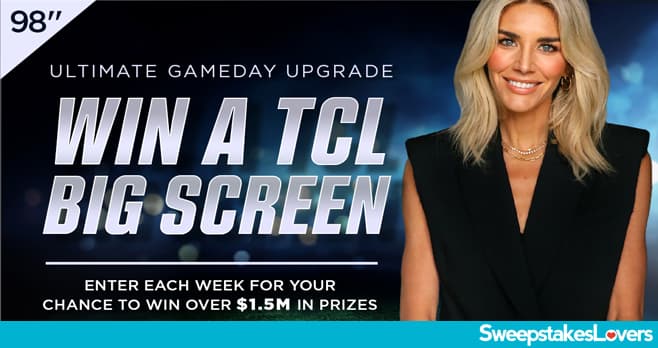 TCL Ultimate Gameday Upgrade Giveaway 2023 begins on September 12, 2023 at tcl.com and it's your chance to win a TCL big screen. Over $1.5M in prizes!
How Does The TCL Sweepstakes Work?
The Ultimate Gameday Upgrade Giveaway starts on September 12, 2023 and ends on December 28, 2023. To enter, visit https://www.tcl.com/us/en/ultimate-gameday-upgrade to locate the Promotion online entry form. Then, follow the instructions to complete and submit the online entry form to receive one entry. Limit one entry per person using only one email address per Entry Period.
This TCL Sweepstakes 2023 is open to residents of the 50 United States and the District of Columbia who are U.S. citizens or permanent residents at least 18 years of age at time of entry.
Who Are The Winners?
For the names of the winners, if any, available after January 10, 2024, send a self-addressed, stamped envelope to:TCL's Ultimate Gameday Upgrade Giveaway, 1945 Placentia, Building C Costa Mesa, CA 92627, for receipt no later than February 10, 2024.
Tags: TCL Sweepstakes 2023
Leave a Comment