Best Of April 2016: The Most Popular Sweepstakes Of The Month
Can you believe it's already the last day of April 2016? Mother's Day is approaching fast. Did you find the perfect gift for your mom? Don't panic! We will probably post many Mother's Day Sweepstakes in the coming days.
But for now, let's have a look at the Sweepstakes you liked the most in April.
On this month's "Best Of" roundup: Ford has one more Ford Focus for you, 2 Monopoly Game are about to end, HGTV is giving away $50,000 but also the Smart Home 2016, you could meet Drew Barrymore in NYC, you could take your family on a vacation trip to Universal Orlando Resort, and more!
American Idol Ford Contest 2016
American Idol may have come to an end, but the American Idol Ford Contest 2016 is still running! Enter now through May 15th for a chance to win a brand new 2017 Ford Fusion valued at $45,000.
Newport-Pleasure Payday Sweepstakes 2016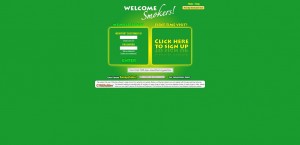 The Newport-Pleasure Payday Sweepstakes at newport-pleasure.com is still very popular this year! Newport Pleasure Cigarettes is giving away up to $171,000 in prizes. One hundred forty-three prizes will be awarded through June 30, 2016 including $500 instant daily prizes and the $100,000 grand prize.
McDonalds Monopoly Game 2016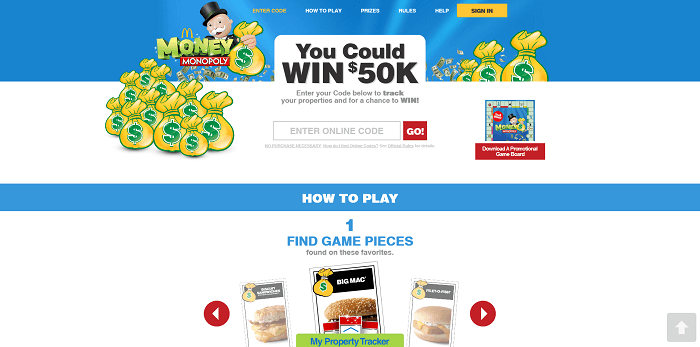 The In-Restaurant part of the McDonalds Monopoly Game 2016 has officially end on April 25th. However, you can still participate in the Online Sweepstakes until Monday, May 9, 2016 for your chance to win $50,000 in cash! All you have to do is submit the PlayAtMCD Online Codes that can be found on Food Prize game pieces and Collect & Win game pieces you collected during the In-Restaurant game.
Albertsons Monopoly Collect and Win Game 2016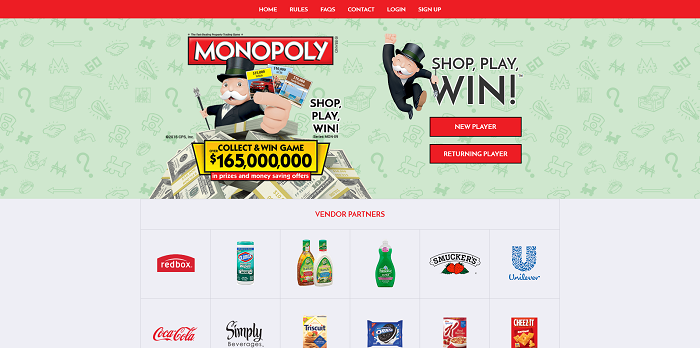 The Albertsons Monopoly Game 2016 is also coming to an end. In fact, this is your last weekend to obtain game pieces in store to fill your game board. The game will be ending on May 3, 2016 but you have until May 25, 2016 to submit your winning game board and claim prizes.
GoodHousekeeping.com Drew Barrymore Sweepstakes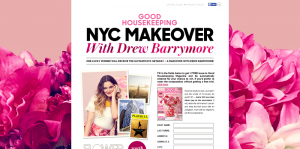 Good Housekeeping is sending one lucky winner on a New York City getaway for the chance to meet and greet with Drew Barrymore and the editor of Good Housekeeping in the GoodHousekeeping.com Drew Barrymore Sweepstakes. The grand prize also includes a makeover with Drew Barrymore and a tour of the Good Housekeeping Institure. Four runners-up will each get a $250 Walmart gift card and $250 in Flower Beauty.
BIMBO Match n Drive Instant Win Game 2016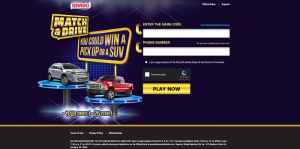 Find game codes on specially marked BIMBO products and enter the game code online at BimboMatchnDrive.com. You could be the winner of choice of either a 2016 Ford F150 or a 2016 Ford Explorer. Twenty five lucky winners will drive home a brand new Ford vehicle of their choice. That's $875,000 worth of prizes available to be won in the BIMBO Match n Drive Instant Win Game 2016.
Hallmark Channel Ultimate Family Destination Sweepstakes 2016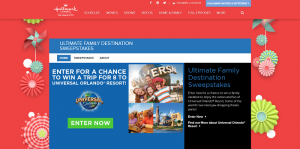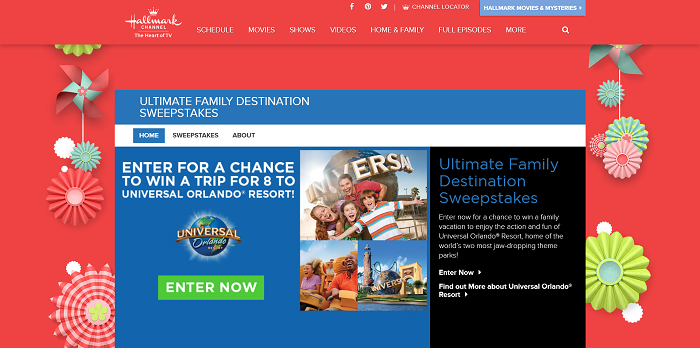 The Hallmark Channel Ultimate Family Destination Sweepstakes was back in April! If you are craving adventure this summer, enter the Hallmark Channel Ultimate Family Destination Sweepstakes 2016 for a chance win a trip for you and 7 guests to Universal Orlando Resort, where you'll get the chance to experience The Wizarding World of Harry Potter – Hogsmeade and the new Diagon Alley.
Belk.com The Road South Sweepstakes 2016
As we already know, the Belk.com The Road South Sweepstakes 2016 is running all year long. In April, Belk launched 2 new Sweepstakes – the Biltmore For Your Home Sweepstakes and the Myrtle Beach Getaway Sweepstakes. You can enter both until May 31, 2016 for your chance to win either $2,000 worth of Biltmore For Your Home merchandise or a trip for 2 to Myrtle Beach, SC.
HGTV Smart Home 2016 Sweepstakes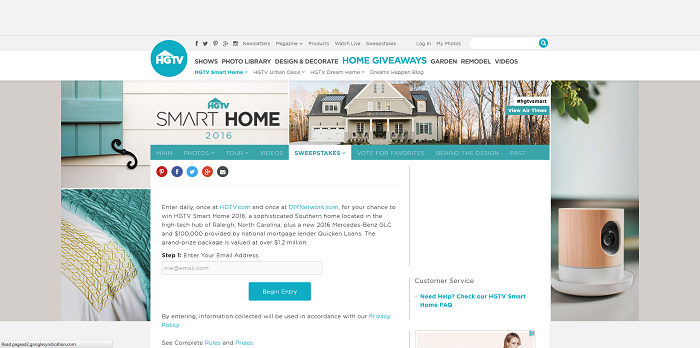 Who can say no to the luxuriously furnished HGTV Smart Home 2016 valued at over $1 million? Winning a 2016 Mercedes-Benz GLC and $100,000 in cash as part of the grand prize is just a bonus. Try your luck twice per day until June 2, 2016 to improve your chances to winning. We never know!
Love Your Home Sweepstakes Presented by Berkshire Hathaway & HGTV
HGTV partnered up with real estate brokerage franchisee network Berkshire Hathaway to offer HGTV and Love It Or List It fans the chance to win a cash prize of $50,000 in the Love Your Home Sweepstakes. Plus, one person will win $2,500 every week, for 12 weeks. What are you waiting for?
What is your favorite promotion? Let us know in the comments below!
Tags: Albertsons Monopoly, Good Housekeeping Sweepstakes, Hallmark Channel Sweepstakes, HGTV Sweepstakes, McDonalds Monopoly Game
Leave a Comment