GoSunoco.com/FreeFuel5000 – 2015 Sunoco Free Fuel 5000 Sweepstakes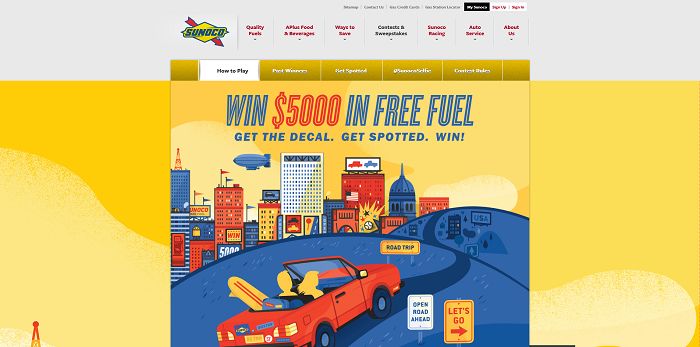 The Sunoco Free Fuel 5000 Sweepstakes is back and it's better than ever! This year, to celebrate the 10th anniversary of the Sweepstakes, Sunoco will be giving away over $170,000 is Sunoco gift cards!
Ten lucky drivers will receive $5,000 in free fuel, awarded in the form of a $5,000 Sunoco gift card! Each grand prize winner will also receive $1,500 in cash to be used towards taxes. Plus, 10,000 other winners shall win a $10 Sunoco gift card!
For your chance to win, all you have to do is being spotted at any Sunoco station! But first, you'll need to pick up the official Sunoco decal at any participating Sunoco Retailer or request one by mail by sending a self-addressed stamped envelope along with a 3″ x 5″ card with your name, home mailing address (P.O. Boxes not permitted), age and telephone number on it to "2015 Sunoco Free Fuel 5000 Sweepstakes Decal Request, P.O. Box 5014,  Department 817510, Kalamazoo MI 49003-5941.
Once you obtained your decal, stick it on your vehicle (i.e. rear window or bumper) then stop by Sunoco to get spotted by one of Sunoco's spotters who will be visiting Sunoco locations all summer long. If you're being spotted with your decal, you will instantly win a Sunoco gift card and you'll be automatically entered for a chance to win the grand prize of a $5,000 in Sunoco gift cards!
In order to be spotted, you must be stopping by any of the following Market areas: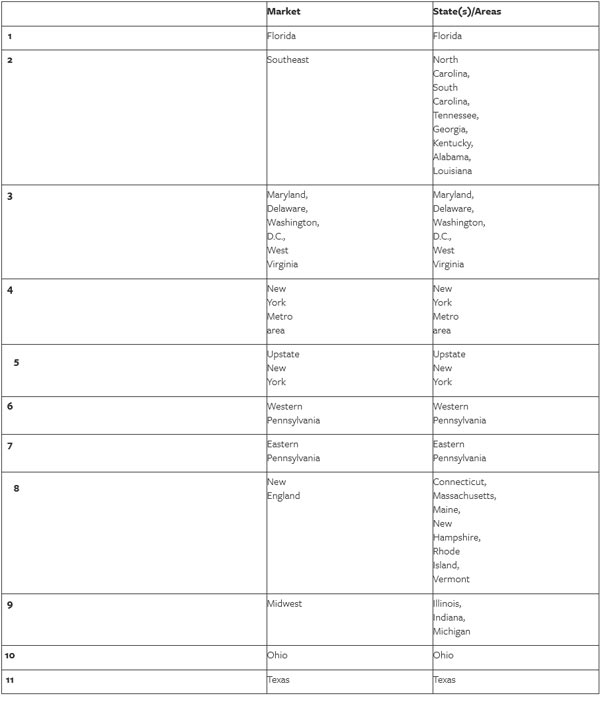 You have until 11:59 p.m. ET on August 31, 2015 to be spotted with your decal so be sure to return again and again for a new chance to win!
The 2015 Sunoco Free Fuel 5000 Sweepstakes is offered and open only to legal residents of the fifty (50) United States and the District of Columbia (excluding New Jersey and Virginia) who are at least eighteen (18) years old at the time of entry.
Want more chances to win? Enter the Sunoco Credit Card Promotion by using your Sunoco Credit Card by Citibank, N.A., Sunoco Universal Fleet Card or Sunoco SunTrak Fleet Card for a purchase in August for a chance to win $5,000 in Sunoco gift cards!
Tags: gosunoco.com/freefuel5000, Sunoco Free Fuel 5000 Sweepstakes
Leave a Comment