LAY'S Turn Up The Flavor at Dollar General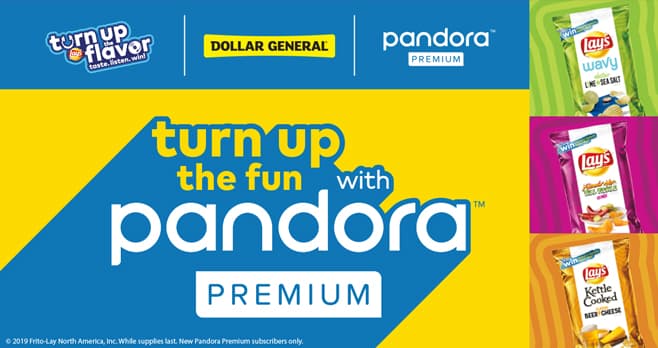 Turn up the fun with Pandora and the LAY'S Turn Up The Flavor Sweepstakes at Dollar General. Buy two Lay's bags at Dollar General and enter your receipt code to sample the sounds of Pandora Premium for 90 days.
Sweepstakes Entry Form:
www.dgrewards.com
Sweepstakes Rules:
Official Rules
The LAY'S Turn Up The Flavor at Dollar General is available to individual consumers only who are (a) legal residents residing in one of the 50 U.S. states or the District of Columbia, (b) 18 years of age or older at time of participation and, (c) new Pandora users and certain eligible current Pandora users who have not previously redeemed a Pandora Plus or Premium Trial pass. The Sweepstakes begins on March 4, 2019, 12:00:00 p.m. CT and ends on April 26, 2019, 11:59:59 p.m. CT. The grand prize consists of a 3-month trial subscription to Pandora Premium. Visit www.dgrewards.com to enter and see Official Rules for details.
Tags: Dollar General Sweepstakes 2019, Lay's Sweepstakes 2019
Leave a Comment