SweepstakesLovers Daily: The Real, Entenmann's, SmartSource, And More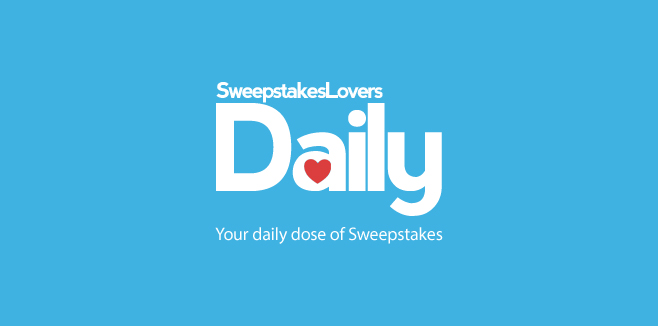 Below are some of the best Sweepstakes we saw on the Internet today.
What You May Have Missed On Sweepstakes Lovers
Sweepstakes From Around The Web
Entenmann's Start the Rich Life with $5,000 Sweepstakes
Donuts aren't the only sweet things Entenmann's appreciate. They now want to reward their wonderful community with a chance to win prizes like $5,000 cash, $1,000 in gift cards, and Rich Frosted Plush Toys.
Celebrity Cruise's 2016 Dream Destination Sweepstakes
Celebrity Cruises invites you to vote for the 2016 Dream Destination for a chance to win a prize pack containing a wine tote, a Celebrity tote bag, Bvlgari suites amenities, Celebrity slippers, a Celebrity bathrobe, and a Celebrity hat.
SmartSource New Year, New You! Sweepstakes
You could win the grand prize of a trip for two to the Wyndham Fortuna Beach Resort in the Bahamas including round trip airfare, and seven nights' hotel accommodations.
Pepsi Super Bowl 50 Ticket Hunt Sweepstakes
Calling all residents of California! Pepsi is giving away tickets to the Super Bowl 50. All you have to do is snap a selfie with the promotional standee in participating retail locations then upload the photo to pepsiluckyticket.com by January 23, 2016.
The Real Jimmy Crystal Headphones Sweepstakes
Here's your chance to win a pair of blinged-out headphones by Jimmy Crystal valued at $192. Enter between January 4th and January 18th.
The Real 3-Month Myavana Subscription Sweepstakes
One lucky viewer will get a 3-Month Myavana Subscription.
Think we forgot an amazing Sweepstakes? Let us know in the comments below!
Tags: Celebrity Cruises Sweepstakes, Entenmann's Start the Rich Life Sweepstakes, Pepsi Sweepstakes, pepsiluckyticket.com, SmartSource Sweepstakes, Super Bowl Sweepstakes, SweepstakesLovers Daily
Leave a Comment