SweepstakesLovers Daily: Samsung, Lands' End, Pepsi, And More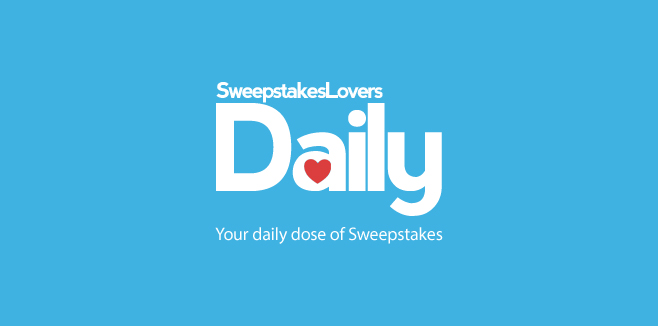 Below are some of the best online Sweepstakes we saw today.
Sweepstakes On Sweepstakes Lovers
Ellen's Dream Bed Contest
The Ellen DeGeneres Show is giving away 100 Dream Beds in Ellen's Dream Bed Contest. Enter by February 29, 2016 for your chance to win yours.
Sweepstakes 2016 From Around The Web
Samsung Zoolander 2 Sweepstakes
If you plan to get your hands on a new Galaxy S6 or S6 edge, now is a good time to do it. Purchase one of these two great smartphone by January 30 and you could win a trip to the movie premiere of Zoolander 2 in New York City.
Lands' End Super 50 Sweepstakes
Calling all NFL football fans! Visit landsend.com/Super50Sweeps now and enter for your chance to win a trip to the biggest football game of the year in San Francisco including tickets to an exclusive Vanity Fair Super50 Event, and more.
Pepsi Super Bowl LI Sweepstakes At Publix
Text SB to 50563 or call toll-free 1-877-201- 1695 and you could score either a 2016 Hyundai Tucson or a trip to Super Bowl LI in Houston, Texas, on Sunday, February 5, 2017.
Penzoil Big Race Sweepstakes 2016
Penzoil invites racing fans to enter at pennzoil.com/bigracesweeps for a chance to win a trip to the biggest race of the year – the 100th running of the Big Race in Indianapolis, IN.
STANLEY New Year, New Tool Sweepstakes
Start the New Year off right with $3,000 Stanley Tools prize pack.
Think we forgot an amazing Sweepstakes? Let us know in the comments below!
Tags: Lands' End Sweepstakes, landsend.com/Super50Sweeps, Penzoil Sweepstakes, Pepsi Sweepstakes, samsung sweepstakes, Super Bowl LI Sweepstakes, SweepstakesLovers Daily, Zoolander 2 Sweepstakes
Leave a Comment