3 "Real" Giveaways You Didn't Know You Could Enter In October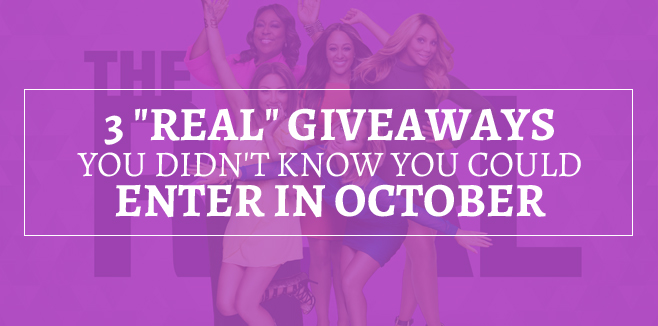 The daytime phenomenon is back! The Real! Your girls are back! But can you handle more? Of course you can! So be sure to enter the following Giveaways for your chance to win REAL prizes!
Prada Gab Bag Giveaway
The ladies of The Real are giving viewers a chance to win a Gab Bag! Follow @TheRealDaytime on Twitter then share how and where you watch the show using #GabBagGiveaway for your chance to win a Prada Gardener's Tote Bag valued at $1,450! Grand Prize Winner will also receive shock gum, a thumb wrestling ring and mop slippers. Hurry up, it's ending at 11:59:59 p.m. PT on Wednesday, October 28, 2015!
Big Freedia's New Book Giveaway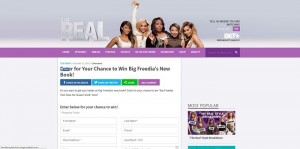 Now through October 29th, enter this giveaway and you could win get your hands on Big Freedia's new book "God Save the Queen Diva!"
Belkin Lightning to USB Leather Tassel Giveaway
Get ready to recharge in style with the MIXIT? Lightning to USB Leather Tassel by Belkin! The Real will award a total of ten (10) prizes in this Giveaway.
Be sure to check back in November for more giveaways!
Tags: The Real Giveaways
Comments (2 Messages)
Leave a Comment