10 Signs You're A Sweepstakes Lover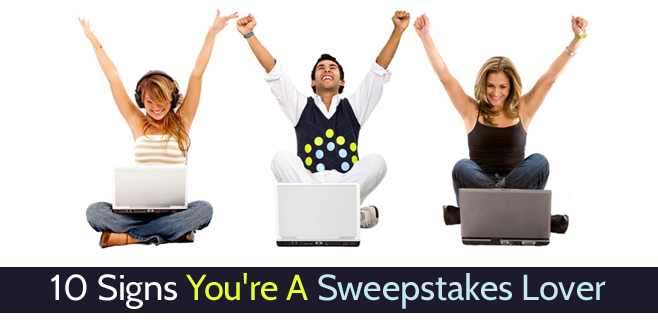 1) When you wake up thinking about all those new sweepstakes.

2) Your typical day
3) Your best vacation would be a trip to Ellen's Twelve Days of Giveaways
4) You subscribed to the SweepstakesLovers newsletter years ago.
5) Whenever people say they never entered a sweepstakes you're like:
6) When you forget to enter a sweepstakes
7) When you win something…

8) And when you receive your prize.

9) You are ridiculously good at winning…

10) But on Tax Day.
Bonus) Looking for the mailman to arrive…
Can you relate to any of these? Let us know in the comments below!
Tags: roundup
Comments (21 Messages)
Leave a Comment