10 Reasons Why You Should Never Enter Sweepstakes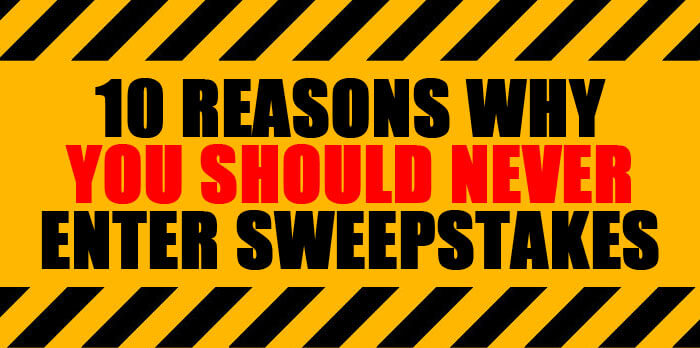 Planning to get into the Sweepstakes hobby? You want to win luxury cars, bags full of cash, trips to the most popular destinations in the world and other fabulous prizes? Well, stay away from all those prizes. Don't enter Sweepstakes. I repeat, DO NOT ENTER SWEEPSTAKES!
People think they can win fun family vacations just by registering for a Sweepstakes. Some others says they already won a brand new car just by mailing a 3″x5″ piece of paper. And I'm not even talking about those who believe they can win a dream home.
Beware of what sweepstakes lovers say. Here are 10 reasons why you should never enter Sweepstakes.
1. Because it's not like there is anything amazing to win.
$165,000,000 in prizes and money saving offers available to be won in the Albertsons Monopoly Game 2016 is surely not a big deal.
2. No, really! Nothing special.
HGTV Smart Home 2016 Sweepstakes: A luxuriously furnished Southern home, plus a new 2016 Mercedes-Benz GLC and $100,000 in cash. A grand-prize package valued at over $1.2 million.
3. Sweepstakes are always from unknown brands. Beware!
The McDonald's Monopoly Game is probably one of the most popular Sweepstakes.
4. Seriously, just suspicious promotions. Avoid at all costs.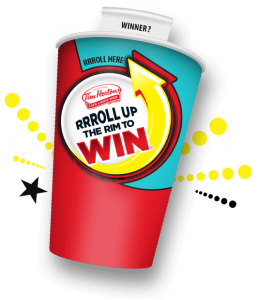 The Roll Up The Rim To Win promotion was celebrating its 30th anniversary in 2016, making it one of the longest running promotion.
5. Think you can win a car in a Sweepstakes? Think twice!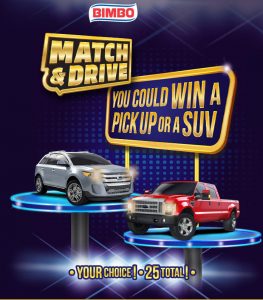 Bimbo Bakeries USA is giving 25 lucky winners the chance to drive home a brand new Ford vehicle of their choice, each valued at $25,000. That's $875,000 worth of vehicles to be awarded in this single Sweepstakes.
6. Free trips? Not going to happen!
The Belk Road South Sweepstakes is back in 2016. This year again, you can win trips to some of the best destinations and events the South has to offer, all year long.
7. Cash Sweepstakes? They are not real.
Summer Across America Sweepstakes, an annual promotion from GACTV, is giving away $45,000 to one lucky Grand Prize Winner to start his/her dream adventure.
8. It's way too long and complicated to participate.

Most entry forms can be completed in 1-2 minutes by simply providing your contact information so the sponsor can contact you if you win.
9. Sweepstakes are all scams. Nobody wins, ever!
David Rennie, winner of the HGTV Dream Home Giveaway 2016. He also received an all-new 2016 GMC Acadia Denali and $250,000 in cash.
10. Even if you win, you won't be happy.
Winning sweepstakes is a good way to replace an old car at low cost, treat your friends with free gifts or feel proud.
Conclusion
If this list sounds funny to you, it's on purpose. SweepstakesLovers encourages you to enter as many Sweepstakes as you can to improve your chances of winning great prizes. And if you never won anything, don't quit. One day, you'll have your lucky day too. Good luck!
Tags: sweepstakes listicle
Leave a Comment