AutoZone Tax Time Sweepstakes And Instant Win Game (AutoZoneTaxTime.com)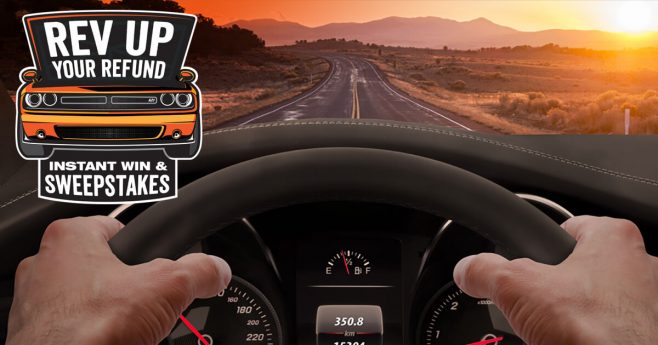 The AutoZone Tax Time Sweepstakes And Instant Win Game at AutoZoneTaxTime.com is an annual promotion that is part of Autozone's "Tax Time. Tune Up" campaign. The giveaway is running each year, during the tax season, to help customers get the most out of their tax return.
In 2015, customers had to obtain a game piece at participating Autozone locations in order to participate. In 2016, Autozone has decided not to use scratch cards to make it easier for entrants to participate online. They also increase the value of each Grand Prize from $2,500 to $5,000. This year, they upped the Grand Prize to $30,000. They are also offering ten $3,000 cash prizes and thousands of AutoZone gift cards.
Enter At AutoZoneTaxTime.com
Starting on January 17th, customers are invited to visit AutoZoneTaxTime.com and register by providing their email address along with all requested information to be entered into the Sweepstakes. Upon completion of the registration form, entrants are also encouraged to play an Instant Win Game to find out if they are instant winners.
Participants can participate once per day into both the Sweepstakes and Instant Win Game during each of the two Entry Periods, as follows:
From January 17, 2017 through February 28, 2017
From March 1, 2017 through April 17, 2017
Fast 100
Just like in 2016, Autozone is using Facebook to invite fans to participate via a special link posted at various times on their Facebook page during the Promotion Period. Only the first one hundred participants to enter via the special link provided will be winners of a Fast 100 prize consisting of a $25 AutoZone gift card.
Prizing Details
Only one Grand Prize will be awarded during the Promotion Period, consisting of a check for $30,000. Plus, ten other Sweepstakes winners will get a check in the amount of $3,000.
A total of 3,000 Instant Win Prizes, 1,500 per entry period, are also available to be won throughout the Promotion Period, each consisting of a $10 Autozone gift card.
Finally, a total of 200 Fast 100 Prizes, 100 for each entry period, of a $25 AutoZone gift card will also be awarded.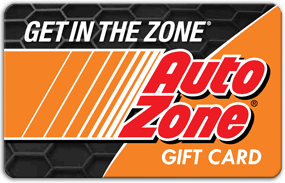 AutoZone Tax Time Sweepstakes And Instant Win Game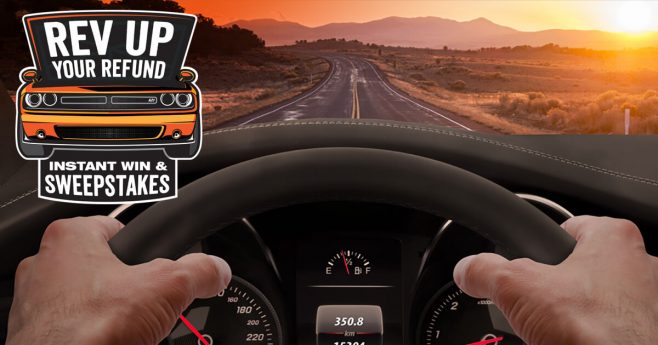 The AutoZone Tax Time Sweepstakes And Instant Win Game is open to legal residents of the 50 United States, the District of Columbia, and Puerto Rico who are at least 18 years of age or older as of the date of entry.
You may participate during the Sweepstakes Period beginning at 12:00 a.m. CT on January 17, 2017 and ending at 11:59 p.m. CT on April 17, 2017. During the Promotion Period, participants are allowed to enter the Sweepstakes once per day and play the Instant Win Game one time per day.
The total approximate retail value of all prizes available to be won is $100,000. For the names of the Grand and First Prize winners, available on or about May 30, 2017 send a self-addressed stamped envelope by July 17, 2017, to: AutoZone Rev Up Your Refund Instant Win Game and Sweepstakes Winners, 100 Marcus Drive (Dept. LB), Melville, NY 11747.
For complete details, including Official Rules, visit autozonetaxtime.com.
Tags: Autozone Sweepstakes 2017, autozonetaxtime.com, Sweepstakes Expiring April 2017
Comments (17 Messages)
Leave a Comment