WheelOfFortune.com – Wheel of Fortune Secret Santa Sweepstakes
For more than thirty years, Wheel Of Fortune has been changing lives. Each night, nearly 9,000,000 Americans tune in to watch and play along. For the pass five years, Wheel of Fortune Secret Santa Sweepstakes has given viewers at home the chance to win the very same prizes as the contestants on the show. And this holiday season, they are doing it again!
Tune In And Look For Your SPIN ID
During the weeks of November 30, 2015 and December 7, 2015, the Wheel Of Fortune is spinning in the holiday spirit! That's right! 'this the season to give and Wheel might have something for you too! So Wheel Watchers, have your SPIN ID ready because the Wheel of Fortune Secret Santa Sweepstakes is about to begin!
Watch for your SPIN ID number during Wheel Of Fortune starting November 30th, Monday To Friday only, and see if you're a winner. Each night, three lucky Wheel Watchers Club members could win Fabulous Vacations, a Sears Shopping Spree, a new car, cash, and more so grab your SPIN ID because this year, it might be your turn to have a Secret Santa!
Winning Spin ID Numbers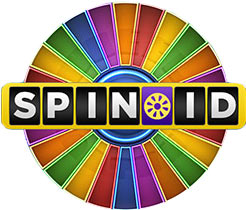 Here are the Winning Spin ID Numbers for December 10:
ET00317 belongs to Eda T. $19,390 Cash & Prizes
DB6125659 belongs to Dorma B. $6,050 Cash
TF5783383 belongs to Theodora F. $1,000 Cash
Remember that you have 24 hours to log on to WheelofFortune.com and claim your Secret Santa prizes. Please note that only registered Wheel Watchers Club members with a SPIN ID Number will have a chance to win all the cash and prizes, ranging from $1,000 to $90,000 in value, won by in-studio contestants.
Wheel of Fortune Secret Santa Sweepstakes is open only to permanent legal residents of the fifty (50) states of the U.S. and D.C., who currently are physically located and residing therein, who are 18 years of age or older as of November 3, 2015, and who are active Wheel Watchers Club members.
Tags: Wheel of Fortune Secret Santa SPIN ID Sweepstakes, Wheel of Fortune Sweepstakes, wheeloffortune.com, WheelOfFortune.com Sweepstakes
Comments (1 Message)
Leave a Comment